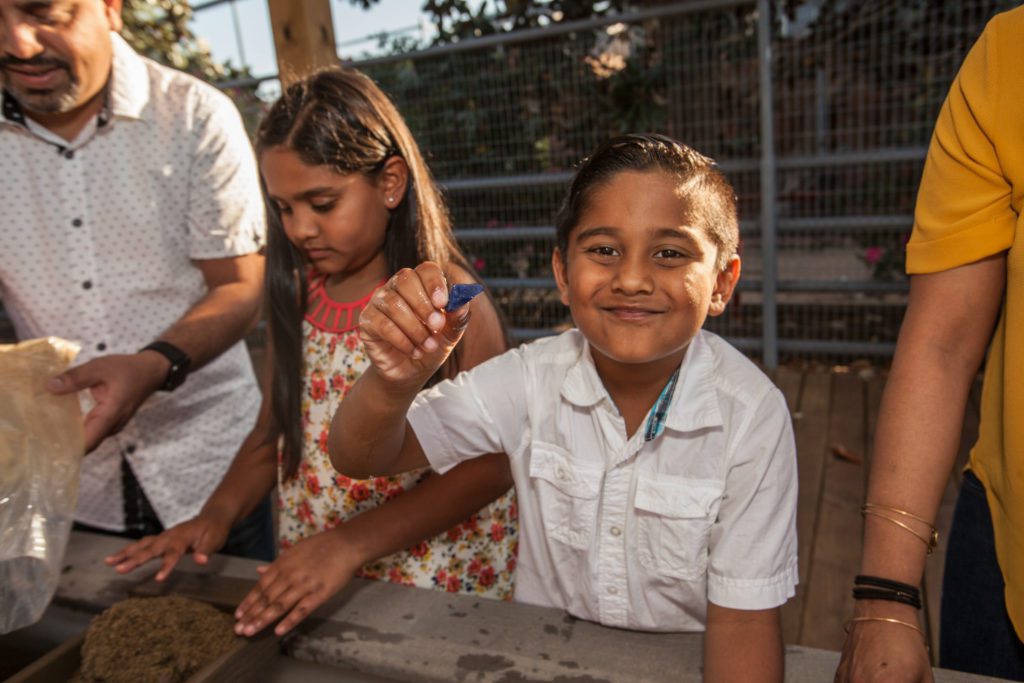 Let's party! Animal World & Snake Farm Zoo is the perfect party venue for all age ranges. With interactive shows, keeper talks and hand-on animal encounters— as well as over 500 different animals to visit— there's no better place to celebrate!
Party reservations include
Reserved picnic tables in our party area for two hours.
One private animal show with an educational animal of your choosing.
Unlimited access to the zoo (including all of our interactive shows and activities).
Discounts on animal feed and mining packages!
Pricing
Adults: $19.99
Children 3-12: $15.99
Children 2 and under: free
Add-On's
Purchase add-on's for your party to make it an even more memorable experience!
The ZOOMAZING Birthday Party Combo Package: This includes a bag of Petting Zoo Feed, a cup of Mealworms, a small sluice mining bag, and a 6″ Pucker Powder tube for just $12.99 per person!
The ZOOTASTIC Birthday Party Combo Package: This includes a bag of Petting Zoo Feed, a cup of Mealworms, a medium sluice mining bag, and a 6″ Pucker Powder tube for just $17.99 per person!
Additional Private Animal Show: For an additional $50 per animal, you may choose to add an additional animal show to your party! With this add-on, a professional animal care staff member will bring out one of our animal ambassadors for an interactive, hands-on experience with your party. Private shows last about 15 minutes, so you may choose to have as many private shows as you'd like as long as they fit into your designated reservation time. (One private animal show is included.)
Petting Zoo Feed: Feed goats, pigs, chickens, sheep, llama & ducks for $4.00 per bag.

Purchase both feed options and receive each at a discounted rate of $2.00 per bag/cup

Mealworm Feed: Feed the peacocks, bearded dragons, baby chicks & tortoises): $3.00 per cup.

Purchase both feed options and receive each at a discounted rate of $2.00 per bag/cup

Extreme Mining Experience: Our biggest party-hit! Want to enjoy Two Rivers Mining Co. with your party? Purchase the small gemstone mining bag at a rate of $4.99 per bag or the medium gemstone mining bag at a rate of $9.99 per bag. Other packages and prices available here.
Pucker Powder Sticks: Don't just feed the animals a yummy snack, feed your guests a yummy treat too! Purchase a 6″ tube for just $3 for your guests to fill up with as many flavors of our Pucker Powder as they can fit!
T-Shirt For Birthday Child: Surprise your birthday child with one of our Original 1967 Cobra youth tees at a discounted price of $15.00.
Birthday Party Policies
$250.00 deposit is required to book a reservation. This cost goes towards the final party cost. The deposit is non-refundable and is lost only if the party is cancelled with less than 24-hours notice.
An estimated head-count at the time of reservation is needed. If your group does not meet the $250.00 deposit through headcount/tickets, you will still need to reach that deposit minimum to cover the cost of the reserved picnic tables, your private animal show, admission, and discounted rates on feed and mining. Any animal encounters, feed, or mining bags can go toward this total!
In order to ensure the safety of our animals, straws and balloons are not allowed in the park.
---
Frequently Asked Questions
Can we use Groupon to pay for party admission?
No. Groupon cannot be used towards admission for birthday parties.
Do you provide a catering service or food options?
Though we do not cater events at this time, we do have a food truck on Zoo grounds that serves a variety of snack foods (like chips, slushies and ice cream). We also have Coke products and water available for sale in the gift shop.
Can we have the event catered by an outside vendor?
Of course! You are more than welcome to have your event catered. You may also have pizza or other restaurants deliver food to the zoo.
Are we allowed to bring cake or other desserts?
Absolutely. Who wouldn't want cake on their birthday? Feel free to bring in cake, cupcakes, or any other food selections that you so choose.
Can we decorate our party area?
Yes. Decorate as much as you want! Many parties bring decorative, tablecloths, banners, streamers and so on. All we ask is that you do not bring balloons or piñatas and that the decorations are taken down after the two-hour reservation time has expired.
What happens if it rains on the day of our reservation?
Unfortunately, we can't control the weather. Fortunately, we are happy to accommodate to Mother Nature! Many of our party areas are under cover and protected from the rain— and we are open rain or shine. However, if you would rather re-schedule the event, call the Zoo's main phone line and we will be happy to make other arrangements.
---
Book a Birthday Party
---
Eligible Animals For

Animal Encounters
---