Looking for a WILD way to spend your animal-loving kiddo's birthday this year? Consider celebrating with us here at Animal World & Snake Farm Zoo! During your private birthday party at the Zoo, you can spoil your little king or queen of the jungle through all-day access to the Snake Farm and an up close and personal animal show of the birthday kid's choice. We even offer several add-on experiences to make your kiddo's birthday as special as possible! Keep reading to find out more about what makes our fun-filled birthday offerings unique!
Reserve your tickets now to make memories with our amazing animals and staff!
Add-On Experiences to Enhance Your Wild Birthday Celebration
Whether your kiddo absolutely loves scaly critters or prefers our fluffier animal residents, we offer several add-on experiences that are sure to make your kid's birthday party at the Zoo extra special! The first of these add-ons is an additional animal show. While each birthday package already includes one animal show, many of our birthday guests want to meet as many of our animal ambassadors as possible! Some other popular add-ons are our petting zoo feed and mealworm feed. These options are particularly popular add-ons since guests can get them at discounted rates when purchased together! Give your birthday kid the gift of feeding adorable animals from all over the world when you purchase these incredible add-on experiences!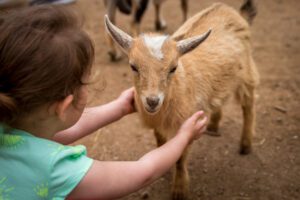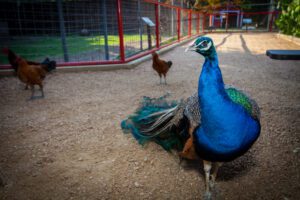 One birthday celebration add-on that is perfect for budding geologists and rock enthusiasts is our extreme mining experience! When you purchase this add-on experience, you and your party guests will travel through time to pan for radiant gemstones, minerals, and fossils. If this fun-filled experience interests you, you can read more about what to expect during a trip to our very own gemstone mine in our Two Rivers Mining Co. blog!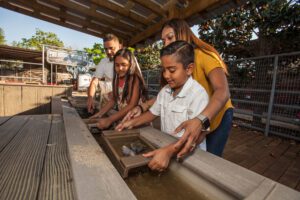 Learn More About Our Eight Outstanding Animal Show Experiences!
Now that we've talked all about birthday party ideas to make your kiddo's birthday party at the Zoo as amazing as possible, it's time to introduce you to our party animal ambassadors! While these animals don't understand why us humans get so excited about birthdays, they are the life of the party and can't wait to celebrate with you and your little one! The first animal ambassadors we will be introducing you to are Joe and Janet, our fennec foxes. Besides serving as living proof that good things come in small packages (or presents!), these cuties are very friendly and love to meet new people! Check out these fun-filled birthday celebration pictures to see how much our guests love these adorable canids!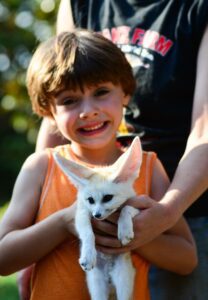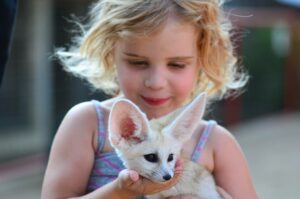 You can also book a private animal show with two of our lemur species! Since it can be difficult to choose between these darlings, here's a little more information about them! During your brown lemur show, you will get to meet Tilly. Watch in awe as she climbs around on her zookeeper's back while making adorable oinking noises! You can also meet Chili, one of our gorgeous red ruffed lemurs. Chili is an inquisitive little lady who is known for her gentle demeanor and playful nature!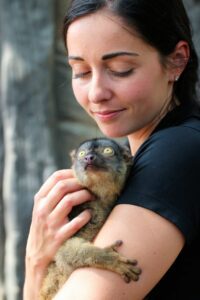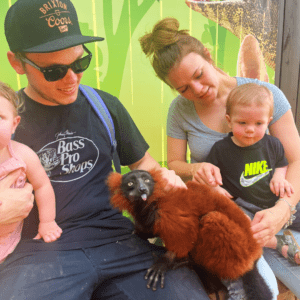 As we move onto discussing our reptile animal ambassadors, we wanted to start with our charming snakes! If you have a soft spot for small snakes, you'll absolutely love Ruby, our corn snake. A private animal show with this colorful snake is perfect for kiddos who want to handle a snake all by themselves! If you're looking for more of a challenge during your birthday celebration at the Zoo, you can book a show with Simon or Leo, our GIANT Burmese pythons. While these snakes are much bigger than Ruby, you are sure to be pleasantly surprised by how gentle these snakes are!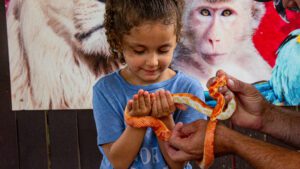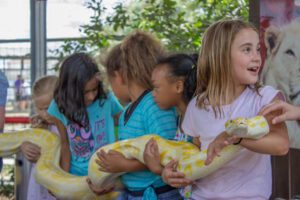 Next up on our wonderful animal ambassador lineup are our scaly crocodilians! If you're hoping to meet a tiny crocodilian, we highly recommend booking a show with our surprisingly adorable dwarf crocs. Since it is incredibly rare for dwarf crocs like Snip and Snap to be born in human care, this private animal show has become immensely popular among young reptile lovers! Meet Snip and Snap during your little one's birthday party to discover just how adorable these critters are first hand! The next animal ambassador we get to introduce you to is Ally, our small and spunky American alligator! If you attended our Greater Gator show this summer, you've likely already met Ally. This little lady is a charismatic gator who can't wait to meet your kiddo during their wild birthday at the Zoo!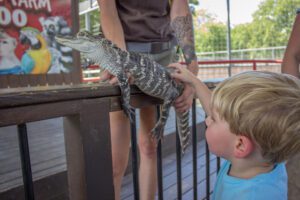 Last but certainly not least, you can also meet our cute pancake tortoises! Besides learning all about how cool these little guys are, you and your birthday guests can marvel at their incredibly flat shells up close. If you absolutely adored our exclusive Interactive Tortoise Feeding show this summer, you are sure to fall in love with Flap Jack and Waffles, our pancake tortoises!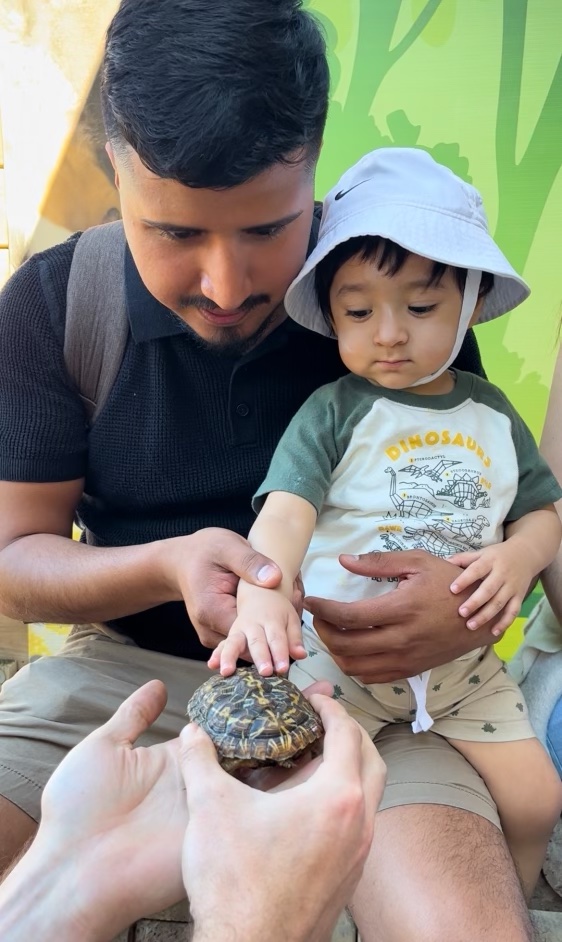 Even More Incredible Outdoor Birthday Party Ideas
As this fun-filled blog comes to a close, we wanted to share even more outdoor birthday party ideas to make your kiddo's birthday party at the Zoo extra special! In addition to celebrating with an unforgettable animal show, you and your party guests will have all-day access to the Zoo. This means that you can visit all of our incredible animals at their exhibits, attend our entertaining keeper talks, and even hang out with your furry friends in our interactive petting zoo! Since it is hard to run out of fun things to do during a visit to the Snake Farm, the birthday kid is guaranteed to feel extra special on their already special day!
Speaking of, what better way to celebrate a wild birthday at the Snake Farm than by attending interactive animal shows for kids? Whether your kiddo wants to learn about the wide variety of snake species that call our zoo home or hand feed majestic bison, they will find the perfect animal show experience for them! To make our wonderful shows even better, we encourage you to take plenty of candid birthday celebration pictures to remember this special occasion by. If you're ready to book your unforgettable birthday party at the Zoo, you can fill out the form on our website here!
Make Your Kiddo's Birthday Memorable By Taking Funny Happy Birthday Pictures With Amazing Animals!
Celebrate your little one's birthday in style with our fun-filled birthday party offerings! From getting private access to one of our entertaining animal shows to hanging out with the wide array of animals housed at the Zoo, our zoo is the perfect party venue for all kinds of animal lovers! We encourage you to take as many funny happy birthday pictures as you want, and can't wait to make your kiddo's birthday extra special during your wild party at Animal World & Snake Farm Zoo!
Follow us on Facebook to keep up with the adorable antics our animals get up to on a regular basis!