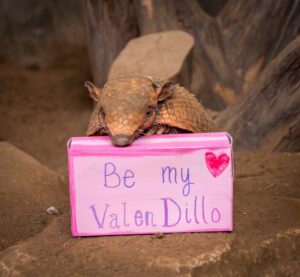 Here at Animal World & Snake Farm Zoo, we will be spreading the love by celebrating Valentine's Day all week long! If you're looking for gift ideas or date ideas for a special someone, you have come to the right place. Even if you're flying solo, you won't regret swinging by our zoo to celebrate! Our zoo has implemented an interactive show schedule, unique Outreach and Education programs, birthday party and field trip venues and much more. Get in touch with your wild side this Valentine's Day 2023 weekend through our unforgettable animal encounter experiences, interactive animal shows, and so much more!
Visit our gift shop online or in person to get special gifts for the special people in your life!
Cute Animal Couples That Stick Around For Life!
Just as it is important for humans to have and maintain meaningful relationships, it is also crucial for animals. Since we take great pride in implementing essential health and wellness practices for each of our animals, we know just how important it is for our animal residents to get along with their enclosure mates! 
Before we show you some adorable valentines to share with your own valentine, here is an endearing animal fact that rings true for some of our most sociable animals: did you know that it is common for many animals to stick together throughout their entire lives? Our lions and wolves are two of many animal species that possess strong family bonds and mate for life! You will find these cute animal couples adorable!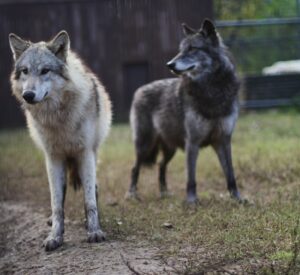 Not only can you witness this endearment while partaking in our Valentine's Day weekend celebration; you can also see and take great pleasure in all of the amazing animals we have to offer! Whether you plan on celebrating with family, friends, or someone special, we are here to make Valentine's Day 2023 extra special for you and your loved ones!
Wholesome Animal Facts That You Need To Hear!
Continue reading if you would like to hear some wholesome animal facts! These facts will definitely make you want to spend time with these adorable animals during our week-long Valentine's Day celebration! 
Zebras cannot sleep unless they are in a group!

Otters can have favorite rocks and pebbles that they keep in their underarm pockets.

When a wolf leaves the pack, the wolves left behind will howl!

We are sure you can hear this one: lion roars are the loudest of any big cat. 
And there's plenty more where that came from! Swing by the Zoo to learn even more adorable animal facts during our fun and educational animal shows all week long!
Did you get some adorable valentines this Valentine's Day 2023? Here are some animal valentines from Animal World & Snake Farm Zoo to you!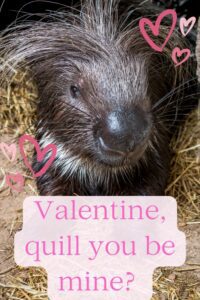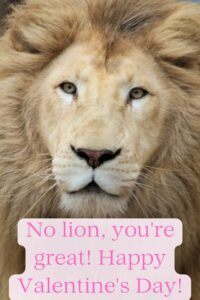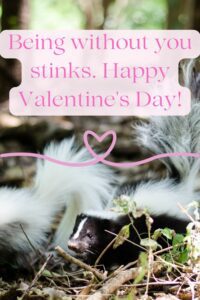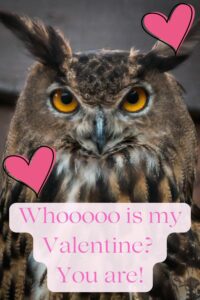 And this is just a sampling of the fun content we regularly post on social media! Follow Animal World & Snake Farm Zoo across social media platforms for all the funny and adorable animal content you could ever ask for!
Valentine's Day 2023 Gifts & Adorable Animal Couples!
Looking for last minute Valentine's Day weekend gifts? Animal World & Snake Farm Zoo has online and in-person gift shops! Here are a few of our favorite Valentine's Day 2023 Gifts— hand picked for you! In addition to being practical and comforting, these gifts will undoubtedly make the animal lover in your life smile! 
Fun AWSFZ mugs for your coffee needs!
Make cute animal couples out of these adorable animal plushes!!
Comfy apparel that is perfect for stay at home date nights! ! 
Speaking of, our zoo is home to plenty of adorable animal couples who are happiest in each other's company! Since many animal species live and thrive in tight-knit communities, what better way to celebrate Valentine's Day than by sharing cute photos of these animal couples? Without further ado, here are a few cute animal couple pictures for your enjoyment! These photos are sure to melt your heart even more!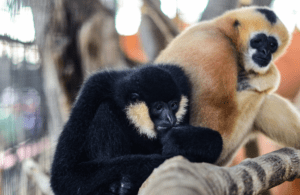 Come Visit Our Captivating & Cuddly Animals With Your Valentine!
Now that we have shared some incredibly cute animal couple pictures, we would like to take a quick walk down memory lane by sharing photos from past Valentine's Day celebrations. From jaguars tearing into decorative pink boxes filled with yummy treats to our lovey dovey red ruffed lemurs sharing a salad in their enclosure, our cuddly animals could hardly contain their excitement! Before we share some adorable photos from past Valentine's Day enrichment, we want to tell you even more wholesome animal facts about the animal residents pictured below. For starters, did you know that jaguars love to swim? Unlike other cats, jaguars are great swimmers! Another cute fact that surprises many of our guests is that lemurs often show their affection towards other lemurs by huddling side by side with their tails wrapped around each other's bodies. Couple goals, am I right?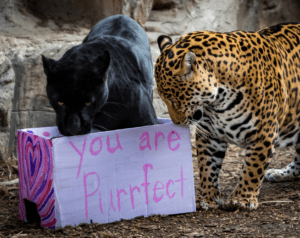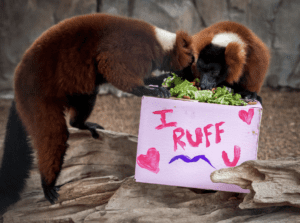 If you're tired of searching for unique Valentine's Day 2023 events near me, be sure to swing by the Zoo for our wild celebration. Make Valentine's Day 2023 weekend one to remember by booking a brand new animal encounter with our adorable baby dwarf croc or our loveable pancake tortoise! We will also be encouraging guests who visit during our Valentine's Day celebration to post to social media using the hashtag #AWSFZooLove. That way, we can spread the love to our incredible staff and animal ambassadors all week long!
Animal Love Puns To Make You Laugh!
Animal love puns? Toucan play that game! Animal World & Snake Farm Zoo has even more animal love puns where that came from! 
Our big cats have a great feline about you coming to our Valentine's Day party. 
When you come on in, do not leave without hogs and kisses from our pigs. 
Iguana be your valentine, what do you say? 
You are a llama fun!
We hoped you quacked up! 
It would be turtle-y awesome if you visited the Zoo this Valentine's week!
Follow us on Instagram to keep up with our amazing animals!