Book Online and Get the Camel Encounter FREE at Our Unforgettable Zoo Experience!
Step into the world of adorable capybaras and majestic camels at our most exciting promotion yet! Introducing the Capy Encounter and Camel Extravaganza—where cuteness and quirkiness collide!
Enter the pen of Kiwi, Enzo, and Katie the Capybaras for a once-in-a-lifetime experience.

Learn the art of hand-feeding these adorable baby Capybaras, and their favorite treats.

Don't forget your phone to capture some unforgettable selfies with the world's biggest rodents!

But that's not all! Get up close and personal with our gentle giants—Klaus, Katerina, Kahla, and Kamilla the camels as well!
And here's the best part: When you book your Capybara encounter online, you'll receive a FREE camel encounter!
It's like getting a cherry on top of your already delicious ice cream sundae.
Click here to claim this offer!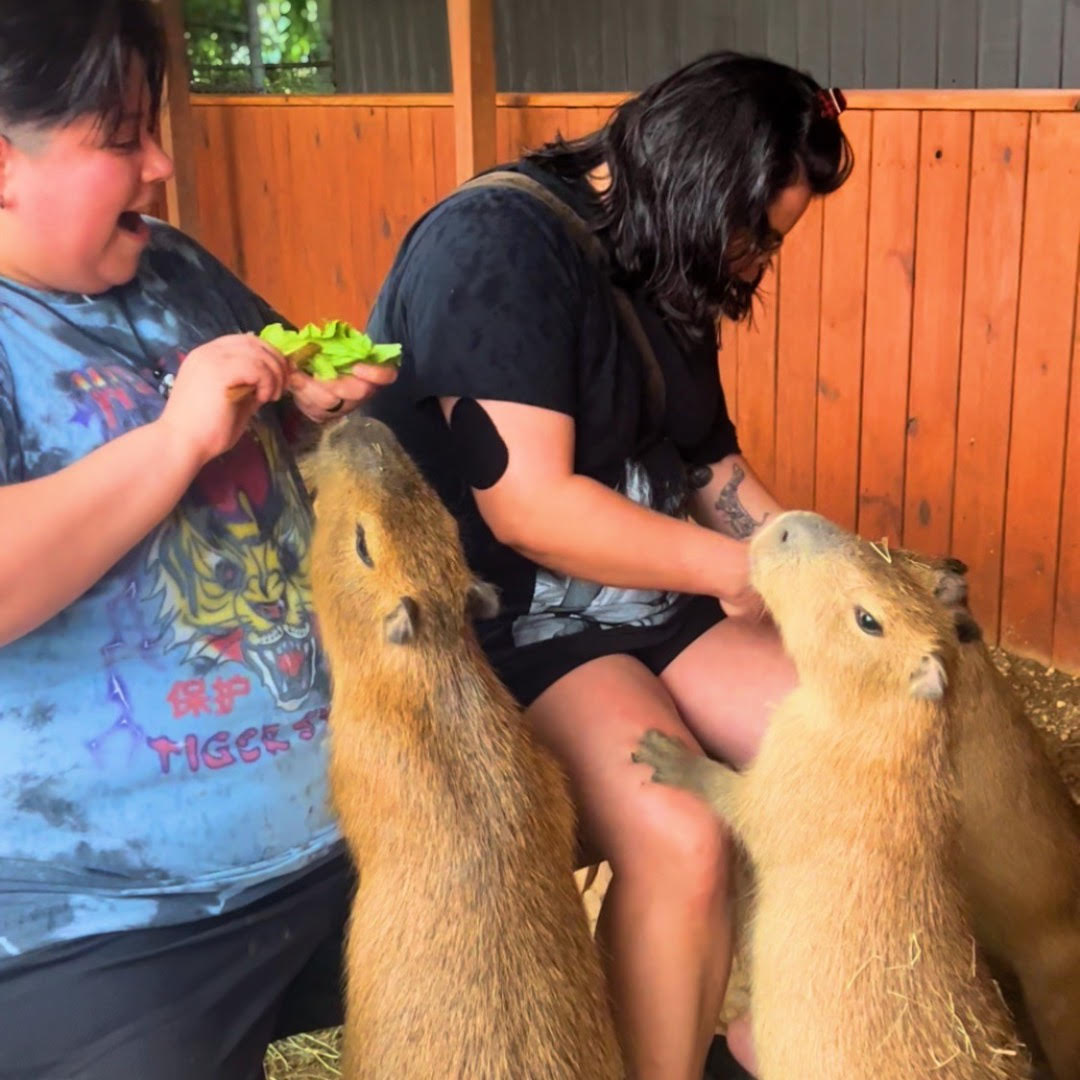 Feeding, learning about, and loving on our caybaras will make this experience truly unforgettable. These majestic creatures have fascinating stories to share, and, of course, they love belly rubs too!
So why wait? Book your Capy Encounter today and create lifelong memories with our charismatic capybaras and charming camels. Unlock the hidden secrets of the animal kingdom.
Hurry, this exclusive online promo won't last forever! Join us at our zoo for a wild, witty, and utterly wonderful experience that will have you coming back for more. See you soon!
Unleash your inner animal lover and book your animal encounters today!
Don't miss out on this limited-time offer to feed, pet, and belly-rub our adorable capybaras, plus enjoy a free camel encounter on us.
Reserve your spot now and let the wild adventure begin!