Summer is finally here! In celebration of this, we will be highlighting several new animal encounter experiences that feature some of our most popular animal residents. During these encounters, you will be able to touch and potentially hold select animal ambassadors as you learn more about them from one of our knowledgeable staff members. One of our most widely anticipated new encounters features our lovable capybaras! Also known as capys, these fuzzy little dudes are widely beloved due to their endearing, carefree attitudes. "Ever since I can remember, guests have been asking me about whether the Zoo would ever offer capybara animal encounters," shares Heather, one of the Zoo's animal care specialists. "Well, the day has finally come that we are!" Meet a cute capybara in person to discover why they are so popular first-hand!
Our capybara encounters are quickly filling up. Book yours today while supplies last!
An Unforgettable Capybara Petting Experience  
Whether you fell in love with these charismatic critters from a viral video or from their endearing appearance in Disney's Encanto, it is undeniable that there is something inherently special about capybaras! Even though their carefree attitude is their most beloved quality by far, capys have plenty of other lovable attributes. For instance, our sociable capybaras love being petted and receiving affection! When you swing by our zoo for your capy encounter, you are sure to have an amazing, once-in-a-lifetime capybara petting experience. During the encounter, our capys will pleasantly surprise you by just how soft their wiry fur coats actually are and how open they are to receiving your love and affection! Needless to say, our cute capybara residents can't wait to meet you during your next trip to Animal World & Snake Farm Zoo!
Fun Capybara Facts!
Before you swing by the Zoo for your very own capybara petting experience, here are some fun capybara facts to get you even more excited for your encounter with them! For instance, did you know that capybaras are the largest rodent in the world? While rodents like rats can be hard to love, capys are widely beloved as one of the cuddliest rodents out there! Another fun fact about capybaras is that they are sociable by nature. A group of capys generally consists of 10-20 individuals, but groups of up to 40 individuals are also fairly common! One fact that makes our cute capybara ambassadors even cuter is how they are often referred to as nature's ottoman. This adorable nickname came about because many smaller animal species love taking naps on capybaras' flat backs!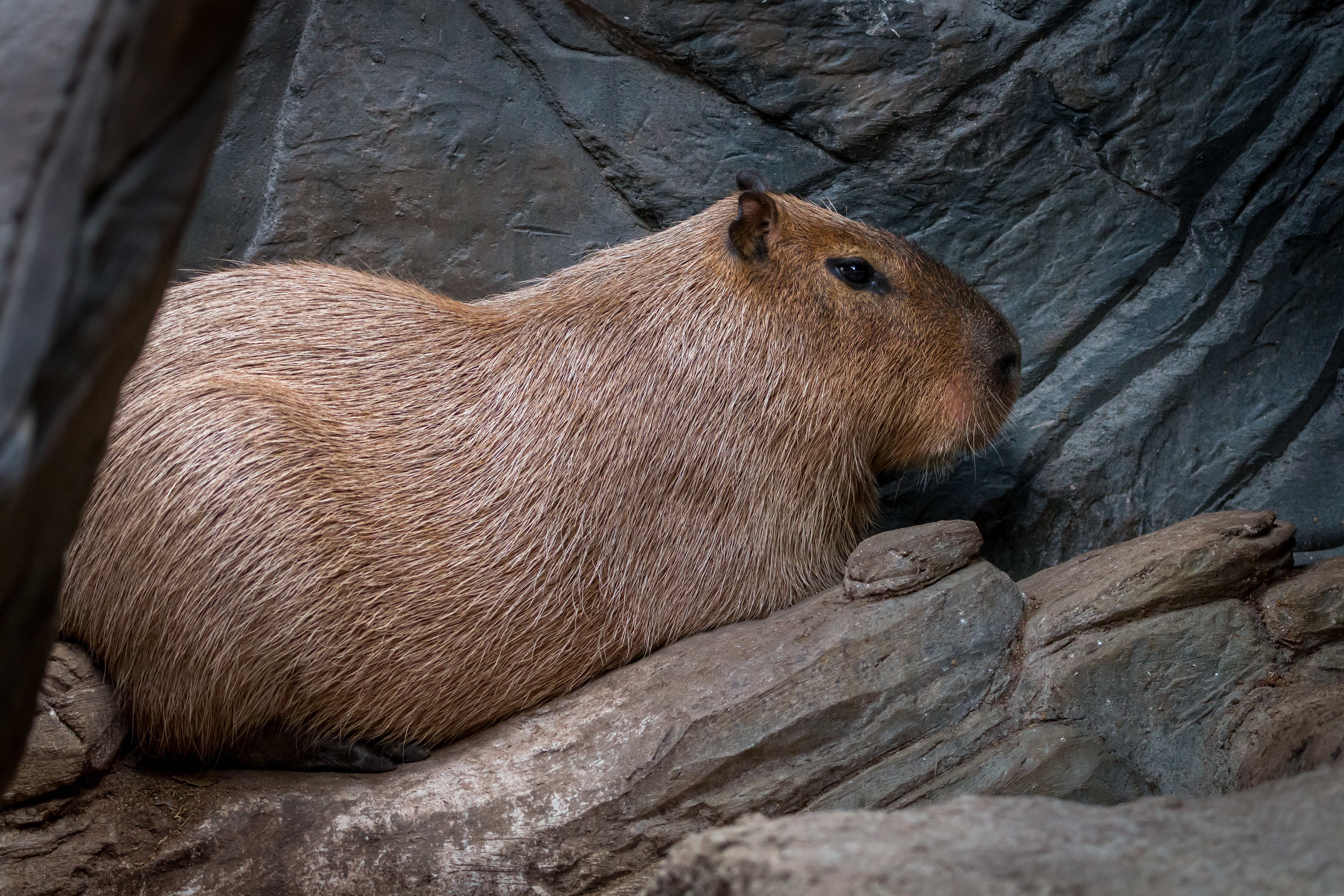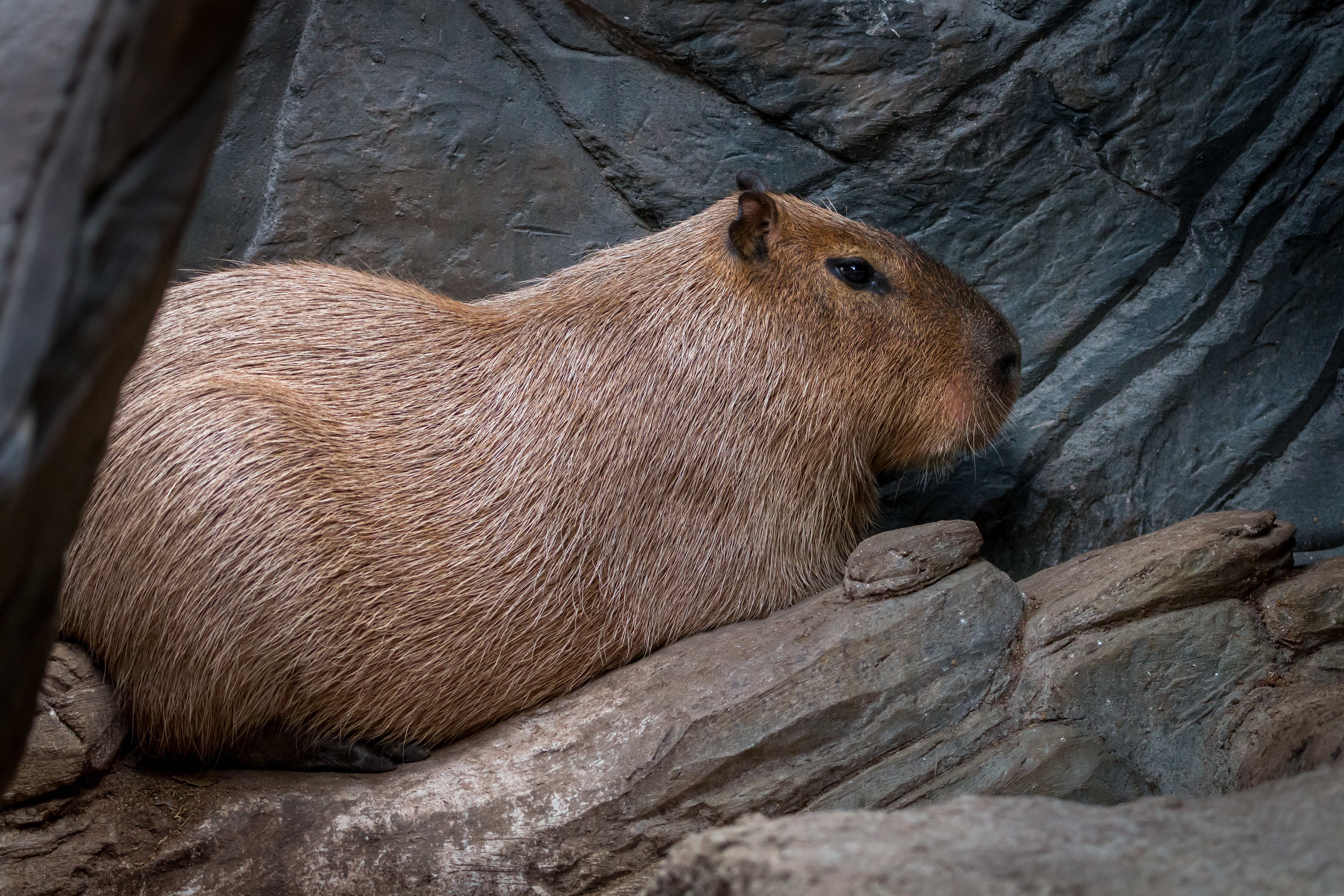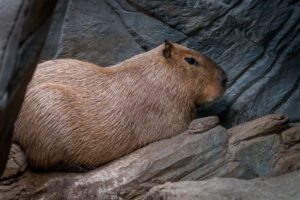 Now that we have shared some fun facts about capybaras, it's time for us to introduce you to the capys that call our zoo home. Let's begin with their cute capybara names: Potato and Dandy. When naming our capys, we wanted them to embody capybaras' laid-back personalities and adorable appearances. And these are just a few of their adorable names! Back in March, we held a naming contest on Facebook for our three capybara babies. While there were plenty of great names in the running, we ultimately went with a follower's suggestion to name our male capybara Enzo, and our female capys Katie and Kiwi. Since our capybaras love being admired by our loving staff, we know first-hand that they are looking forward to your capybara petting encounter as much as you are!
Even More Amazing Capy Facts & Cute Capybara Pictures
As this fun capybara blog comes to a close, we wanted to take a moment to share some incredible capybara facts specifically for the kiddos! For starters, did you know that capys are closely related to guinea pigs? Another fun capy fact for the kiddos is that they are surprisingly good swimmers. This is due to their slightly webbed feet and their impressive ability to stay underwater for up to five minutes at a time! Finally, one of our favorite capybara facts for kids is that capys are strict herbivores— meaning they only eat plants. Aside from munching on grasses and various plants, capys are also known to graze with cattle!
No blog highlighting our cute capybara residents would be complete without adorable capybara pictures! Besides encapsulating these chill critters' laid-back attitudes, we hope these photos encourage you to book your very own capybara petting experience at the Zoo. This once-in-a-lifetime experience will surely make you appreciate this pleasant, peaceful animal even more!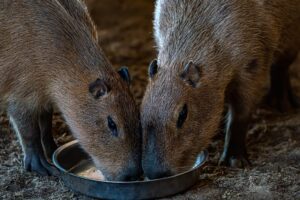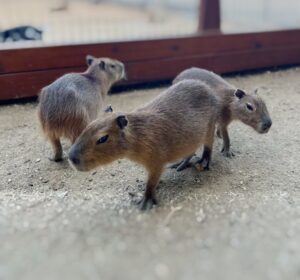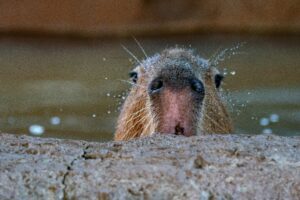 Celebrate Summer in Texas By Petting a Capybara!
Make this summer in Texas unforgettable by meeting one of our amazing capybaras up close and personal! During your very own capybara animal encounter, you can pet and feed our capys treats while learning even more incredible facts about these oversized guinea pigs. And that's not all! If you are looking for a different encounter experience, we will be offering several other new ones where that came from. Whether you want to meet a surprisingly adorable baby crocodile in person or have a camel gently take food from you during a private camel feeding experience, there is sure to be the perfect animal experience for you at the Zoo. Check out the fun graphic below for a quick look at some of the other animal encounter experiences we will be offering throughout our summer season!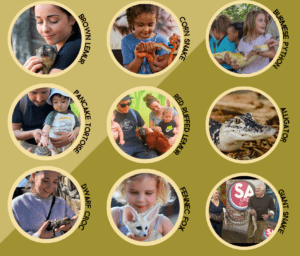 Follow us on Facebook to keep up with the adorable antics our animals get up to on a regular basis!