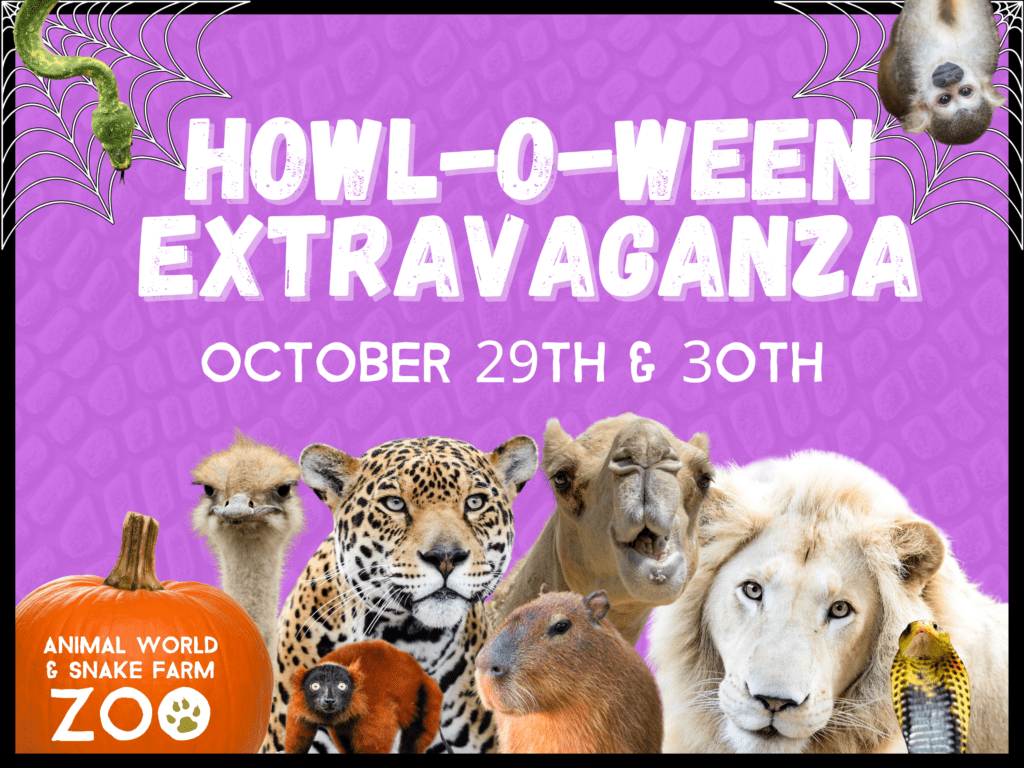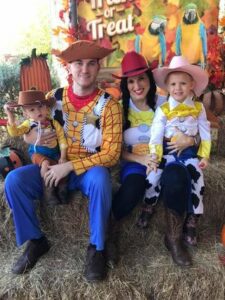 On October 29th and 30th, we will be hosting our famous Howl-O-Ween event here at Animal World and Snake Farm Zoo! Face painting, trick or treating, and our renowned costume contest are just the beginning of what will be offered at our event this year. You can also face your fears at our creepy crawly station, where you can get up close and personal with our favorite creepy critters, or you can test your problem-solving skills as you journey through our corn maze! Don't forget to follow us on Facebook so you can enter our costume contest once submissions are open! 

2022 Exclusive Offerings: 
For the first time ever, we are offering our Howl-O-Ween-themed shows ALL OCTOBER LONG! Now you can definitely fit all our spooktacular showings into your fall season. Also, make sure to remember that your kids can GET IN FREE dressed in costume! Fill out this survey for a voucher and more information on how to redeem this incredible offer.